Obama defends Arctic drilling decision on eve of Alaska climate change trip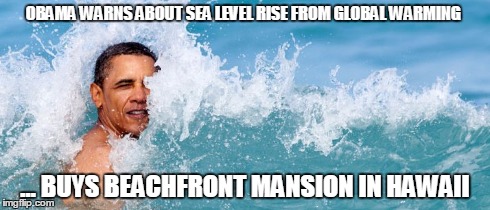 Barack Obama
has been forced to defend his decision to allow the hunt for oil in the last great wilderness of the Arctic, on the eve of an historic visit to Alaska intended to spur the fight against climate change.
The three-day tour – which will include a hike across a shrinking glacier and visits to coastal communities buffeted by sea-level rise and erosion – was intended to showcase the real-time effects of climate change.
But a defensive White House was forced to push back against campaigners who accuse Obama of undermining his environmental agenda by
giving the go-ahead to Shell to drill for oil
in the Chukchi Sea, only weeks after rolling out his signature climate change plan.
Obama, in his weekly address on Saturday, insisted there was no clash between his climate change agenda and
Arctic
drilling.
America was beginning to get off fossil fuels, he said. But Obama went on: "Our economy still has to rely on oil and gas. As long as that's the case, I believe we should rely more on domestic production than on foreign imports."
The challenges of protecting the Arctic from climate change as well as the risks of offshore drilling were both on full display on the eve of Obama's visit.
Disappearing sea ice cover
forced an estimated 6,000 walruses
, mainly females and their young, to come to shore on a remote barrier island off the Chukchi Sea, US government officials said on Friday.
Meanwhile, Shell was forced to pause its drilling in the Chukchi and evacuate workers "because of extreme weather conditions", a company spokesman said in an email.
Obama defended the drilling operation, saying: "We don't rubber-stamp permits."
The president had hoped to use his visit to showcase the changes unfolding in the Arctic, which is warming twice as fast as the rest of the world, the White House said.
"This is an issue that is very here and now," Brian Deese, a senior White House advisor told a conference call with reporters on Friday. "Near and above the Arctic circle the impacts of climate change are particular pronounced and Americans are living with those impacts in real time."
He said Obama would use the visit to draw public attention to those consequences: the retreat of sea ice, land loss due to melting permafrost and coastal erosion, increasingly severe storms and growing risk of wildfires.
The president will also highlight the risks to Alaska's tiny coastal communities, some of which could be forced to relocate because of climate change. A number have already chosen to move but have no funds to do so.
http://www.theguardian.com/environment/2015/aug/29/obama-arctic-drilling-alaska-trip-climate-change?CMP=ema_565