Al Gore Ass Back Were Thinking, How Many More Time's Will They Play, Over Used And Over Worked Houston Floods Card?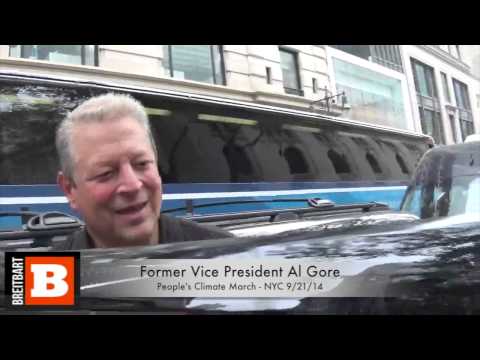 HOUSTON — With clay soil and tabletop-flat terrain, Houston has endured flooding for generations. Its 1,700 miles of man-made channels struggle to dispatch storm runoff to the Gulf of Mexico.
Now the nation's fourth-largest city is being overwhelmed with more frequent and more destructive floods. The latest calamity occurred April 18, killing eight people and causing tens of millions of dollars in damage. The worsening floods aren't simple acts of nature or just costly local concerns. Federal taxpayers get soaked too.
Extreme downpours have doubled in frequency over the past three decades, climatologists say, in part because of
global warming
. The other main culprit is unrestrained development in the only major U.S. city without zoning rules. That combination means more pavement and deeper floodwaters. Critics blame cozy relations between developers and local leaders for inadequate flood-protection measures.
An Associated Press analysis of government data found that if Harris County, which includes Houston, were a state it would rank in the top five or six in every category of repeat federal flood losses — defined as any property with two or more losses in a 10-year period amounting to at least $1,000 each.
Since 1998, the Federal Emergency Management Agency has paid more than $3 billion in today's dollars for flood losses in metropolitan Houston.
While repeat federal flood relief payouts average about $3,000 per square mile nationally, they are nearly half a million dollars per square mile in metro Houston. Six of Texas' eight federally declared disasters since December 2013 included floods.
"Houston has always had a flood problem, and the growth in the paving has only made it worse," FEMA Director Craig Fugate said. When the best building and land-use practices aren't followed, "we see the costs of disasters go up."
Metro Houston, which includes smaller communities and unincorporated parts of Harris County, has added more than a million people since 1992, while the amount of water-absorbing wetlands per capita has been halved. Paved surfaces in the county increased by well over 25 percent in that period, according to researchers.
Paved land generates five times more runoff than woodlands.
"There's basically very little control of development," said Susan Cutter, director of the Hazards and Vulnerability Research Institute at the University of South Carolina.
Since the 1980s, Houston's preferred approach to flood control, besides improving drainage, has been to build thousands of detention ponds, concrete-lined pools that capture stormwater and pipe it out slowly.
But developers don't build enough floodwater retention into their projects, and "areas that never flooded before now flood in the smallest event," said Ed Browne, chairmen of the citizens' group Residents Against Flooding .
For example, if a property previously had construction and is being redeveloped, building codes don't require detention ponds.
"That's just not how the laws are set up," said Mike Talbott, executive director of the Harris County Flood Control District.
He said blaming new construction for worsening flooding is unwarranted.
"The new growth is mitigating its own impacts," he said.
___
HOMEOWNER COMPLAINTS, CAMPAIGN CONTRIBUTIONS
Across Houston, anxiety rises when heavy rain is forecast, and people dread what hydrologists call "sheet flow."
That's especially true in places such as Frostwood, a west Houston neighborhood downhill from Memorial City, a development with big-box stores, office towers, a hospital, a hotel and condos.
Memorial City's owner, Metro National, has benefited from more than a decade of infrastructure improvements made by a quasi-governmental authority that the company's own lawyers helped create.
Flooded residents claim the authority failed to honor a 2003 pledge to build stormwater detention ponds on their side of Interstate 10, which the state Department of Transportation subsequently expanded to 26 lanes including frontage.
http://www.nytimes.com/aponline/2016/05/18/us/ap-us-houston-politics-of-flooding.html?_r=0