DELINGPOLE: Climate Change Caused Brexit Explains Al Gore…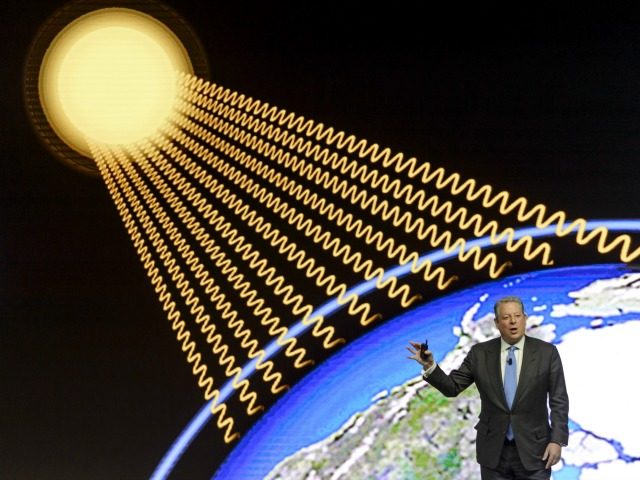 Gore, who was speaking at an event to promote his latest global warming propaganda documentary –
An Inconvenient Sequel: Truth To Power –
said the Brexit vote in Britain last summer was the result of "political instability" created by the "stress" caused by climate-change induced chaos in the Middle East.
It all began in Syria, Gore explained, unchallenged by a fawning interviewer from the film magazine
Empire.
He proceeded to outline his
lavishly complex climate conspiracy theory
involving climate change, Syria, and Wikileaks:
"One of the lines of investigation [scientists] have been pursuing has led them to the conclusion that significant areas of the Middle East and North Africa are in danger of becoming uninhabitable
"And, just a taste of this, to link it to some of the events that the UK and European Union are going through – think for a moment about what happened in Syria.
"Before the gates of hell opened in Syria, what happened was a climate-related extreme drought.
http://www.breitbart.com/big-government/2017/03/24/delingpole-climate-change-caused-brexit-explains-al-gore/