NOAA: U.S. Completes Record 11 Straight Years Without Major Hurricane Strike? July 8, 2013, Storm Warning: Global Warming to spawn more hurricanes
"I can confirm that as of October 24, 2016, it will be a complete 11 years since a major hurricane has struck the United States, as defined by the
Saffir-Simpson Hurricane Wind Scale
of being a Category 3 or higher," meteorologist Dennis Feltgen, spokesman for NOAA's
National Hurricane Center
(NHC), told CNSNews.com.
"The current streak of no major hurricane landfalls onto the U.S. mainland remains intact. The last one to do so was Hurricane Wilma on October 24, 2005," Feltgen said.
Category 3 and higher hurricanes are characterized by sustained wind speeds of 111 mph or more and strong storm surges that are capable of causing "devastating" or "catastrophic" damage.
The current 11-year stretch with no major hurricane striking the United States is the longest since record-keeping began, according to
NOAA data going back to 1851
.
The second-longest major hurricane drought ended 147 years ago: the 8 years, 11 months between September 1860 and August 1869. The third-longest stretch (5 years, 11 months) was between October 1900 and September 1906.
In 2005, the U.S. was pummeled by four major hurricanes –
Dennis, Katrina, Rita, and Wilma
– which killed nearly 4,000 people and caused nearly $160 billion in damages. That is the only year on record when four major hurricanes have struck the United States.
But since then, no major hurricanes have made landfall in the U.S. However, lower category hurricanes--such as Hurricane Matthew earlier this month and Hurricane Sandy in 2012--have killed dozens of people and caused billions of dollars' worth of damage.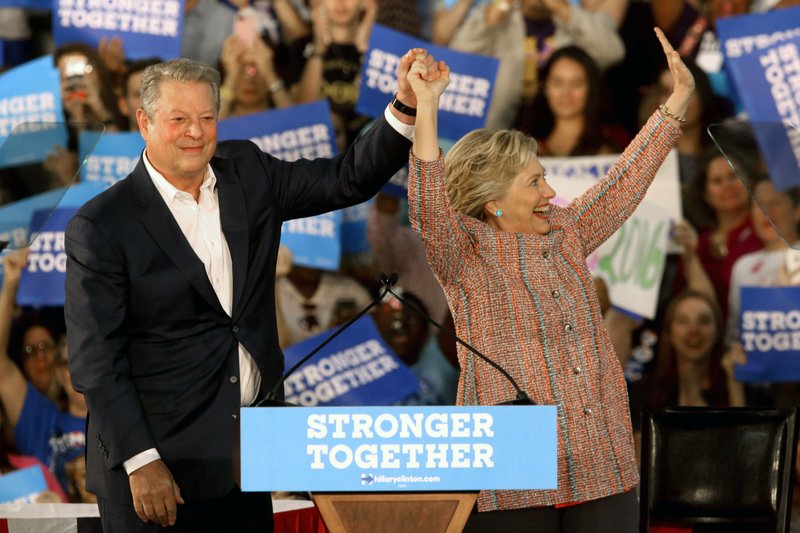 The world could see as many as 20 additional hurricanes and tropical storms each year by the end of the century because of climate change, says a study out today.
The study was published Monday in theProceedings of the National Academy of Sciences(PNAS), written by top climate researcher Kerry Emanuel of the Massachusetts Institute of Technology.
On average, about 90 tropical cyclones form each year around the world, Emanuel says. ("Tropical cyclone" is an umbrella term that includes hurricanes, typhoons and cyclones, which are all the same type of storm that have different labels depending on where they form.)
http://www.usatoday.com/story/weather/2013/07/08/climate-change-global-warming-hurricanes/2498611/
According to NHC director Rick Knabb, flooding from storm surge is responsible for 9 out of 10 hurricane fatalities in the U.S.
Hurricane Matthew
, the first Category 5 hurricane to form in the Atlantic since 2007, roared through the Caribbean as a Category 4 hurricane with torrential rains and wind speeds of 145 mph, leaving 546 people dead and 128 missing in
Haiti
.
It was the fifth hurricane of the 2016 Atlantic hurricane season, which officially opened on June 1
st
and ends on November 30
th
.
However, Matthew had weakened to a Category 1 by the time it made landfall near McClellanville, S.C. on October 8
th
with maximum sustained winds of 75 mph. The downgraded but still dangerous storm caused extensive flooding in several southeastern states and was responsible for
44 deaths
in the U.S., including 24 in North Carolina.
Likewise,
Hurricane Sandy
had been downgraded to a post-tropical cyclone by the time it made landfall in New Jersey on Oct. 29, 2012.
But Sandy was still strong enough to directly kill 147 people in the U.S., and its "major to record" storm surge caused "extensive damage along large portions of the New Jersey, New York, Connecticut, Rhode Island, and Massachusetts coasts" estimated at $50 billion, making it "the second-costliest cyclone to hit the United States since 1900," according to NOAA.